About Us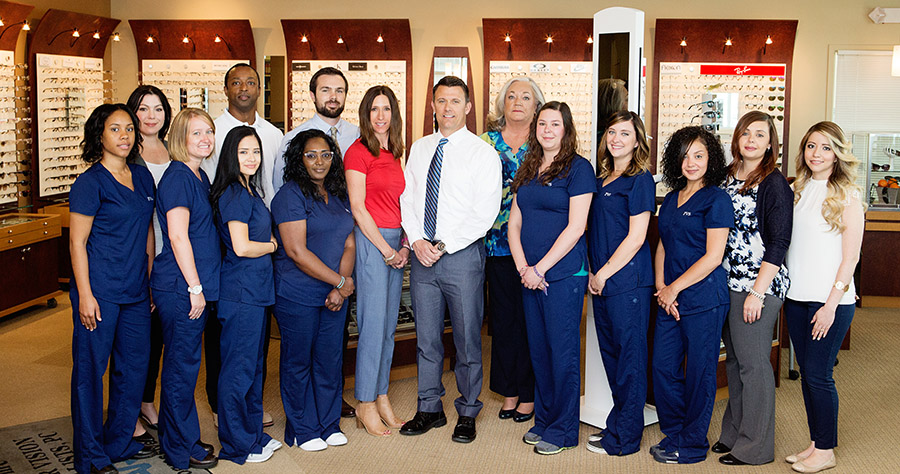 At Parker Vision Specialists you will find a caring team of professionals dedicated to providing high quality personalized eye care for the whole family. We value our patient relationships and strive to improve your quality of life and vision wellness through uncompromised service and state-of-the-art technology. Dr. Sarah Bell, Dr. Michael Bell and Dr. Kyle Gilbert and their staff are a close working team dedicated to meeting the vision care needs of the people of Parker.
One of our friendly receptionists, will be the first smiling face you will see when you visit our office. To complement our facilities, our knowledgeable technician team, will work with the latest and greatest technologies to assist the doctor during your pretest time. Next you will meet your Doctor. He or she will complete the exam by assessing your eyes, discussing eye care options, answering your questions, and maybe sharing a few jokes in the process. When you visit our office, our goal is that you will leave completely satisfied and confident with our doctors, staff and services!
We invite you to refer your friends and family to our comprehensive website and our practice. If you have any questions please feel free to contact us at our office at 303-840-6268.
Dr. Sarah Bell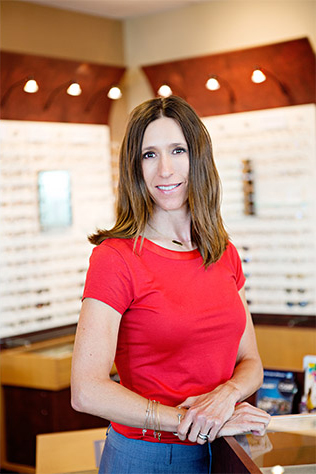 Dr Sarah Bell, a Nebraska native, completed her undergraduate work at the University of Nebraska. She received her Doctorate of Optometry at Indiana University in 1999. Her clinic experience includes Wilford Hall Medical Center at Lackland Air Force Base in San Antonio, Omni Eye Specialists in Omaha, and Indianapolis Eye Care Center in Indianapolis. She has a special interest in dry eye management and is experienced in specialty contact lenses, ocular disease management, refractive surgery and cataract surgery co-management. Her interests include running, yoga, skiing, cooking and traveling. She also enjoys traveling with Dr Mike and their two kids.
Dr. J Michael Bell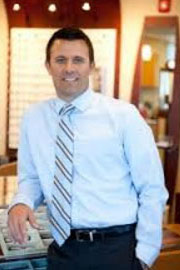 Dr. Bell received his undergraduate degree from Purdue University. He graduated with honors from Indiana University School of Optometry in 2000. His clinical externship include Quantico Naval Hospital in Virginia, Richmond Eye Center and John Kenyan Eye Center in Indiana. Dr. Bell is experienced in primary eyecare including specialty contact lenses, ocular disease diagnosis and management, diabetic retinal exams, and refractive surgery co-management. He enjoys seeing patients of all ages. His outside interests include snowboarding, golfing and spending time with family and friends
Dr. Kyle Gilbert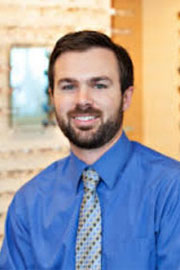 Dr. Gilbert attended Ball State University for his undergraduate studies. He graduated summa cum laude with a B.S.in chemistry in 2007. Soon after he attended Indiana School of Optometry where he completed his Doctorate degree in 2011. While in school, Dr. Gilbert also completed master's coursework in infant vision development, and has given professional presentations at the AOA and American Academy of Optometry's annual meetings. His externship training included surgery and disease co-management at OMNI Eye Services in Atlanta, GA; IU Eye Center in Indianapolis, IN; and The Guanajuato Eye Care Center in Guanajuato, GTO, Mexico. He is experienced in all areas of primary care optometry including, LASIK, cataract, and disease co-management, pediatric eye care and development, and specialty contact lens fitting. Outside of work, he and his wife, Michaela, enjoy skiing, hiking, and staying active with their family.